Artist: Jenny Stevenson, UK
Work: Cut Across
'Cut across' is a flag book structure which is designed to be displayed open. The book comes to life when handled as the pages emulate the crashing of the waves and the vast open sea; where the horizon and the sky become one. An extra fold in the construction gives space for a collection of detailed collages focussing on the cramped conditions and multi-functional space within the ship. Media Used: Paper, Paint, Vinyl Mirror, Wood, Actual Book. Dimensions: 12 x 5 x 1 cm shut, opens up to approx. 36 x 20 x 5cm.
One-off Book; for Sale at approx. £150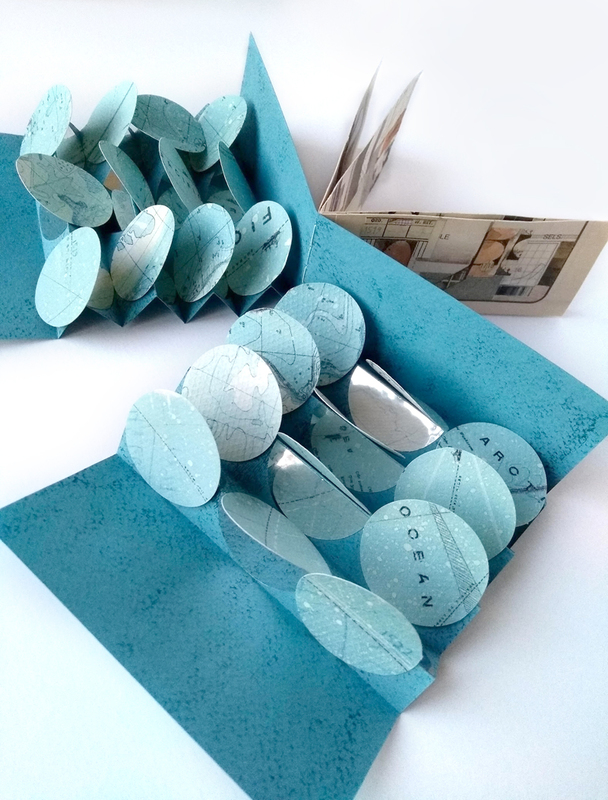 Magellan Exhibition 2022
Portfolio of Images for 'Voyage of Discovery'
Here is a selection of images of works in the exhibition. Scroll down this page for comprehensive individual Artist submissions, including descriptions of their work, more images, artists' statements and contact details.