Artist: Christine Pereira-Adams, UK
Work: Segmentation
Magellan's circumnavigation of the earth was driven by religious, commercial and personal interests. This journey and its discoveries contributed to the transition from archaic globalisation to our contemporary globalised world. Resources, human and material, from across the planet have fuelled and assisted these economic, technological and creative developments. The structure, materials and binding of 'Segmentation' portray the complex attitudes that civilisations have towards the world's natural and human resources.
Description
The materials: bible paper, linen and silk thread, reference the historical and religious context.
The work can be displayed in multiple ways reflecting different perspectives and choices.
360 leaves are used to represent the mathematical degrees of the globe.
Semicircles are cut from the folded leaves, creating two sections. The folded semicircular sections, portray the geographical global hemispheres and the arched sections portray the human context.
The sections are bound into several book-forms representing divisions created by historical imperialistic and contemporary economic attitudes to the earth and the natural world.
Red stitching binds the arched sections and is a variation of sailor's stitch which was used to prepare mariners' hammocks for a burial at sea. This considers the human cost of the journey and global trade through history.
The spherical sewn sections are bound with the chemical structures of the essential oils of cloves and other spices and plants; the natural resources that fuelled Magellan's ambition:
Eugenol – The primary chemical that contributes to cloves distinctive aroma, which has many contemporary applications.
Vanillin – An aromatic compound used by the food, cosmetics, pharmaceutical and chemical industries.
Stigmasterol – A chemical contained in numerous plants. It has been widely researched and is used in the pharmaceutical industry.
Kaempferol – Is found in a range of plants and foods with antioxidant properties. It has potential pharmacological applications.
Dimensions: Segmentation 1. approx 50x45cm; Segmentation 2. approx 42x28cm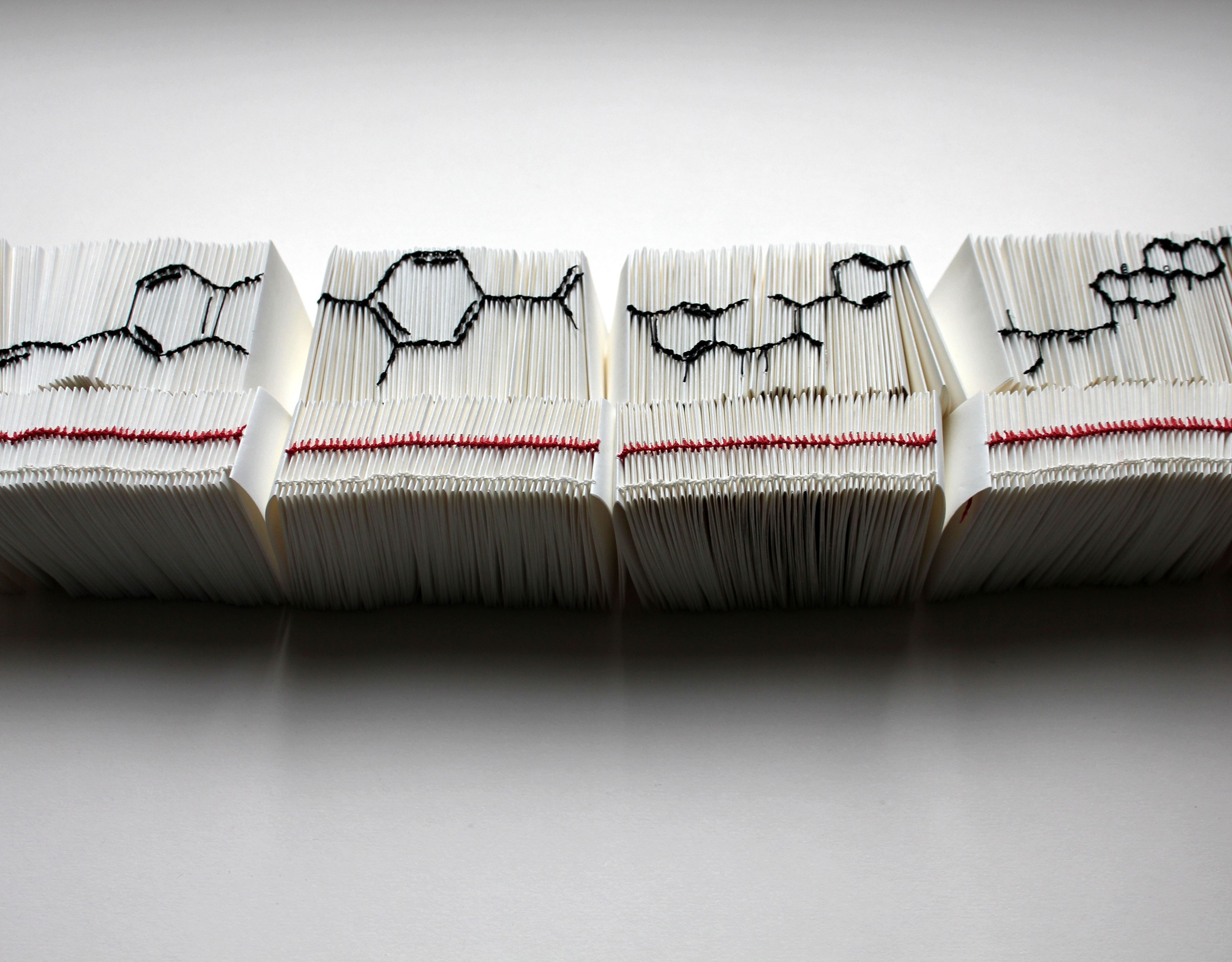 ARTIST'S STATEMENT
My current practice is strongly influenced by my background in textile design for fashion and the process of making. Through the mediums of drawing, textiles and book art my work focuses upon contemporary themes with an interest in collaboration and participation. 
CONTACTS
Email: christine Libreart1@gmail.com
Website: cpereira-adams.info cpa1.info
Magellan Exhibition 2022
Portfolio of Images for 'Voyage of Discovery'
Here is a selection of images of works in the exhibition. Scroll down this page for comprehensive individual Artist submissions, including descriptions of their work, more images, artists' statements and contact details.